Top Ranked Las Vegas SEO Company with Fresh Ideas and Systems to help Get Your Website Ranked on Google! ☝
We are 702 Pros, Las Vegas SEO Experts. Our SEO aka search engine optimization service utilizes the most effective techniques available to increase your ranking in: Google organic, Google Maps, and even Yelp uggh! (I mean, who likes Yelp?!.. Not I, but what can you do..)
Our SEO Services
Add your business to our Las Vegas business directory / Flyer Distribution Las Vegas
Las Vegas SEO that works!
702 Pros can get you found on Google
Why you're Still Reading
Number 1 reason you're still reading this is: You most likely landed on my page by searching a term (aka keyterm or keyword) in Google, something like: "las vegas seo", "las vegas seo company", "seo las vegas", "local seo las vegas", "best seo companies in las vegas" "seo services las vegas" (all of which we rank for), or
"totally AWESOME company that has the best website and I love them!!!"
Okay… You got me, that last one just might be wishful thinking, but I'm almost, nearly 90% sure, you did search one of those other terms on: Google, Yahoo, or Bing to find us. And if you didn't you're probably trying to sell me something. Kidding.
And the second reason: I obviously, know what I'm doing. I know how to rank for keyterms. I mean, just think about it, I'm ranked in the top results for Las Vegas SEO with other Las Vegas SEO Companies. Which is not an easy keyterm to get, one, because we are all so-called experts, and two , it's darn competitive. In fact, just to give you an idea, there is a staggering 10 million results for each of those search terms, with the exception being: "seo las vegas", "las vegas seo", and "seo services las vegas", which have 13 million, 15 million results, and 18 million results each, respectively. So, yeah, it's NO joke getting ranked with those numbers!
And those are numbers nothing compared to our main term "web design las vegas" which has a whopping… Drum roll please, I can't believe I'm about to write this: 683,000,000 results!!! Whooofff, that's a whole lot of zeros. and Yah… We rank number 2 in organic and number 1, typically if Google likes us, in maps. Booyahhh!!
---
---
Tools and Solutions
1. We like Google Trends!
Boost Your SEO
So, one of the questions I get a lot is, "Justin, how can I boost my seo ranking?" either it be Local Las Vegas SEO ranking boost, or national SEO ranking boost. My answer can a be a bit convoluted, I typically get quite a few nods, glazed eyes, and the occasional dozer. Because, let's face it, learning about SEO is not a fun or pleasant experience! (unless you're me!). But, that's why your reading this. You don't want to do the work for SEO, you want to pay an SEO expert to do it for you, you want your website to just rank on Google, and start earning an ROI as soon as possible.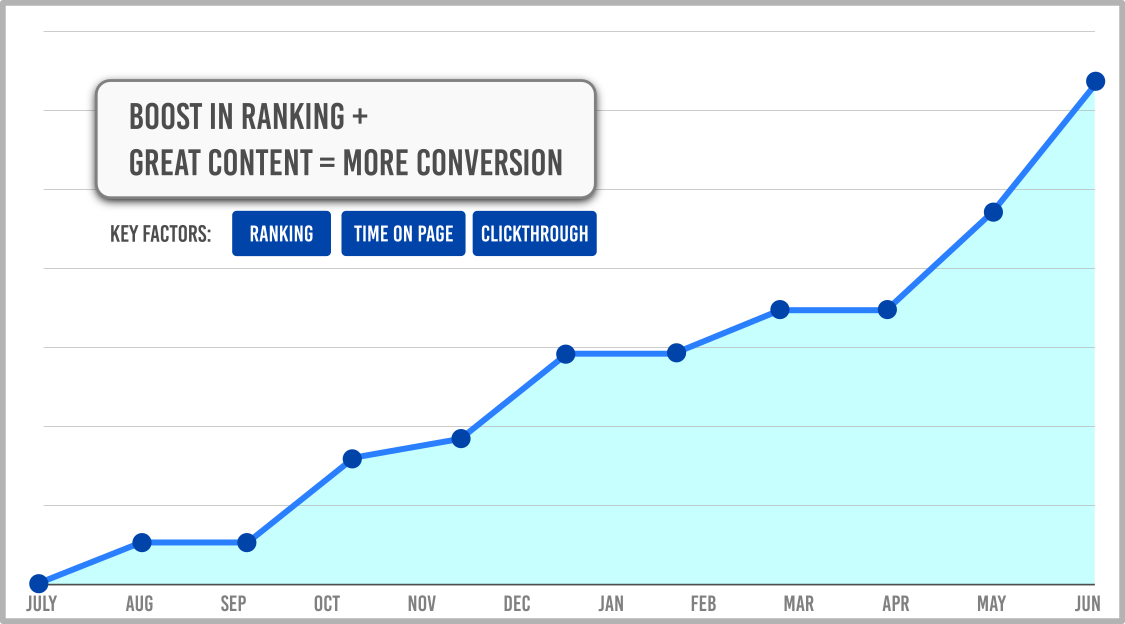 Please reference to this painfully obvious infographic ☝ . "Boost ranking with great content, this will equal more conversion. Key factors, include: Ranking, Time on Page, and Clickthrough. Infographic by 702 pros"
What Is SEO?
So what is SEO, anyways? SEO, SEM, or SER are terms designed to confuse and mesmerize you… But in non-tech geek terms – it means getting ranked on search engines, like: Bing, Yahoo, and most noteworthy Google. Search engines use intricate ranking systems to factor websites authority. The more authority your website is given by search engines – the higher your website will rank on their listings, well in theory.
SEO Basics
First of all, search engine optimization is a complex system, made up of thousands of factors used by search engines to rank website. Although, the foundation can be broken down into two main sections >>> On-Page search engine optimization and Off-Page search engine optimization.
On-Page search engine optimization: Is search engine optimizing done on your website. (your website text, images, how the pages are structure, etc.)
Off-Page search engine optimization: Is search engine optimization from external sources. (i.e. links to your website, social media, website reputation or reputation management, etc.)
Both of these items are the building blocks (ah ah see what I did there! I referenced building blocks and have a picture of what? Yes! building blocks!) of any effective search engine ranking strategy.
While you can take my word for it without checking for yourself. Why would you, when Google can tell you themselves. Take a look a Google's handy dandy starter guide for those new to SEO >> Google search engine optimization Starter Guide
---
---
Getting ranked on Google is Hard – There are no quick fixes or magic cures all
Avoid Modern Day Snake Oil – "For a $150 a month I will get you on the first page of Google"…
If you've been in business in the last decade, you probably heard this phrase from a guy or gal in Florida (example.. there is NO guy or gal in Florida).. And of course, this is not true.
Let's imagine for a moment that this was true – If everyone could pay $150/month and be listed number 1 on Google, wouldn't everyone be number 1. Yet, this scenario opens up a whole other can of worms. If everyone is number 1, than actually no one is number 1..
The Point I'm Making Here: You can possibly find an SEO package for $150, but I wouldn't count on it being the best BANG for your buck or tailored toward your business goals.
Example: Most search engine optimization companies charge around $50+ an hour for SEO services. So for $150/month you would get only 3 hours or less of search engine optimization work/month from these so called professional. And take it from me, they wont get a whole lot accomplished in 3 hours a month.
Let's Get Real
We do have the experience and the knowledge to setup, maintain and advance your website search engine optimization. We'll break down every aspect of the process and tell you how it is; not what we think you want to here.
Getting ranked on Google is HARD.. It's a continuous process; requiring time (a lot of it), consistency, knowledge, skill, and dedication.
In today's market, building your website's search engine ranking is more difficult and competitive than ever before. So now more than ever, you need a professional SEO service to grow your company's search engine ranking. Transferring your business into the "informed social age", where customers know what they want and they know how to find it.
It's our job to get you in front of informed customers with the information they want to know. Allowing you to focus on taking care of your customers.
SEO Pricing
Due to the extensiveness of the internet and the industries within, SEO pricing can be hard to determine without all the facts. Because, we need to know what industry your business is in (some industries are more competitive than others). In addition to industry, yet another key factor would be where your business is located (New York, NY is far more populated than Maysville, KY – therfore far harder to rank for keywords). Finally, does your website need to be ranked on search engines locally or internationally (while both have their hurtles. International can be much more competitive and as a result much more expensive.. Again that would be based more or less on industry, etc..)
---
---
Analyze your Website On-Page SEO
Site titles
Site keywords
Meta descriptions (geek speak for webpage description)
Image alt tags
"NAP" name, address, and phone number
Content for quality
Readability
Ease of navigation
Outbound links
On-page word count
Why Black Hat SEO Hurts Your Website Ranking
More factors that effect your website On-Page SEO positively, include:
Twitter cards
Title tags
Crawl errors
Permalinks
Meta descriptions (that will be eye catching)
Robots.txt
Social sharing
XML Sitemap
Image titles and Alt tags
SRC attributes
Link titles
Semantic analysis
Latent semantic indexing
Relevance optimization
Meta keywords
Keyword density
Reading score
Internal Linking
Style optimization
Heading tags
Alt text
Taxonomy indexing
Google Analytics
Google, Bing Webmaster Tools
Product optimization
301 Redirects
Minify CSS and Java
Page speed
Breadcrumbs
SSL (https) implementation
Responsive (mobile friendliness)
Schema.org
Rich snippets
Open Graph attributes
Inline code optimization
Social auto post
Review
Review
Review
Review
Review
Review
Review
Review
Review
Review
Review
Review
Review
Review
Review
Review
Review
Awards
We are the winner of these awards by these companies I hate!
Best Web Designer in Las Vegas Award
Top Local Marketing Agency in Las Vegas Award
Top Local SEO Agency in Las Vegas Award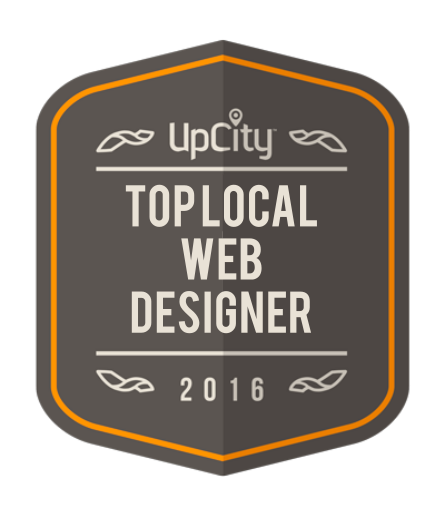 Top Local Web Designer in Las Vegas Award by Upcity.com