We're 702 Pros! A Las Vegas-Based Web Design Company who cares about your business.
In the age of digital transparency, having a professionally designed website for your business is one, if not the single most important part of your brand influence and awareness. That's why we recommend hiring a pro like us (wink wink) to design your website or at the very least hire a pro to consult you in coming up with the most professional digital presence.
Our website design process
broken down into 11 stages of fun!
Select a quick link to go straight to the stage section or scroll down to view each sections.
1. Initial Meeting
When we start a new web design project. – We meet with our clients (if you're local in Las Vegas – if outside of the Las Vegas area, we will talk on the phone or use Go To Meeting). At our initial meeting – we get to know you and your business, meaning we treat you like a real person, not a number. We discuss your brand, we want to know what your company is all about: who's your customer, the demographic, how you connect with your customers.
By the end of the meeting We want to have a good understanding of what you want to accomplish with your website and branding.
Some other info we gather in the initial meeting is: the color scheme, your motto, what separates your business from the rest, We focus on what you want your customers to do when they get on your website.. like – "I want customers to call me", I want customers to fill out a contact form", "I want customers to buy a product on my website" We then combine your website wishlist with your company brand and transfer it into your website.
3. Deposit to Start Work (non-refundable)
If you accept the terms of the estimate – we will create an invoice and contract, which covers the scope of the bid. The initial deposit is typically 50% (non-refundable) of the total, and is due before our team starts.
4. Mockup creation and editing
A mockup is designed on PhotoShop, we use it to give you an idea of how the website will look before we go into development. This is typically the front page of the website, unless there is a special feature on the website.
5. Content delivery from customer (images and text)
You know your business, you are passionate about the things your business is doing, and you are knowledgeable about what matters to your customers. For this reason, we strongly recommend you write the content for your website (if you would like us to write the text for the website, please advise a team member, but know there will be an additional fee for content writing). On typically projects our clients will be responsible for all text and images for the website.
6. Draft website setup and development
Your draft website will be designed and developed on our servers. Our team will provide you with a link to view the progress of your website in real time. This means you can input change requests to our team, so we can make those changes seamlessly, and with the smallest amount of hassle.
7. Customer feedback with edits / changes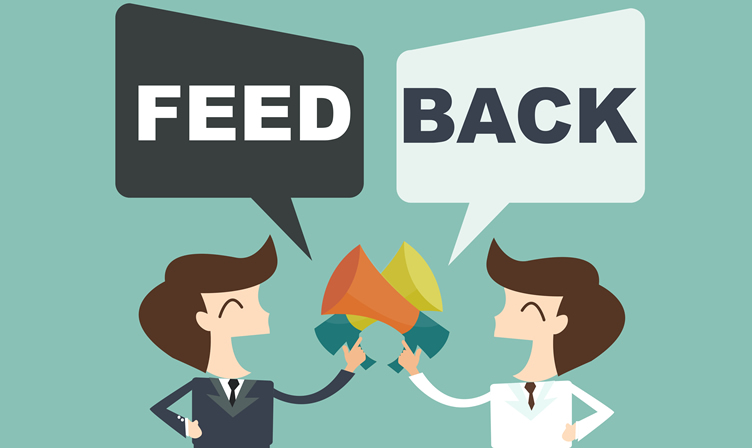 Once, the initial draft is ready we ask our customers to send itemized lists of all the changes (ie. image, text, place and structure changes) they would like on the website. Our team will go down the list of changes and address each item, so there is no miscommunication when it comes to getting your website just the way you envisioned it.
Most of our website projects come with a preset number of website edits – (Additional cost added after allotted number of changes). We make it a point to address each change as we make them, and will answer any questions.
8. Final approvals on draft website
Give us the BIG thumbs up! After all the changes are made, we ask our customers to give us their final approval of the website.
9. Customer training (if included in invoice scope)
It's time to learn, After we have the draft website complete we sit down with our customers who require training on their website and go over the ins and outs of how the backend works. Ie. if there is special functions, an online store, or a blog.
10. Final payment
After we get your final approvals, and before we "go live" we ask our customers to make a final payment. As soon as the final payment is made the website will go live to the world.
11. Website goes live / live site testing
Hello world At last we've made it to the "going live" stage – at this point we put the site up live on the internet, meaning it is now open to the public. But don't worry if by chance you notice any changes – we will still make those minor revisions for FREE for the first 30 days.
Congratulations!
---
Why Hire a Professional Web Designer?
Why – in a world of website builder tools would someone possibly hire a professional web designer to do a website for them?
Short Answer: The same reason you don't use WebMD to perform surgery on yourself.
Long Answer: We create business converting websites for a living and we are darn good at what we do. The same way you are darn good at what you do… We create every website with your company's bottom line in mind, establishing a cost-effective, eye-catching, professional, and most all – sales-forward website (meaning… we think of the best ways to maximize your customer conversion).
---
---
Business Information
Business Name: 702 Pros Web Design
Phone Number: 702.904.4262
Email: justin@702pros.com
Hours of Operation: Mon-Fri: 9:00 a.m – 5:00 p.m, Sat-Sun: Closed
Services areas: local service provided – in Las Vegas, North Las Vegas, and Henderson. Other areas service provided – Internationally.
Services offered: Web design, graphic design, seo service, digital marketing, e-commerce website development, marketing planning, print marketing, logo design, social media marketing, web development, and software outsourcing development.
---
Email Us

or Call: 702.904.4262
---
702pros is located in Las Vegas. We specialize in Las Vegas web design, graphic design and SEO services. We know you will be happy with our service because we make it our business to help your business succeed.
---
Our las vegas web design services include service business web design, e-commerce web design, Artist portfolio web design, photography portfolio web design, restaurant website design, entertainment website design. We will create a stylish mockup for your review. Once approved, our designers work hard to get your website done in a timely manner.
---
Related Keywords:
las vegas web design, eCommerce, e-commerce website, WordPress, Shopify, Magento, PayPal, website design, website development, mobile app design, app design, local marketing, mobile website design, mobile website development, Landing Page, brand marketing, modern website design, affordable website design, Website Design. web desig. we design. website desgin. web degsin.
Compare us to the competition
Meet Some of Our Web Design Competition in Las Vegas