What Makes an Amazing Website Design, Amazing?
Creating a website is one thing; but, creating an amazing website design is another beast all on its own. There is a very big difference between a website that has just a few pages and one that has hundreds of pages. The act of website design requires expertise, knowledge, and skill. Creative and insightful web designers can create visually and functionally amazing website designs that rank high in search engines. The trick is to get them to work for you and not the other way around.
Stop mindlessly banging your head against the monitor, take a load off and learn what makes the difference between a website and an amazing website.
Crafting Excellent Content for Your Amazing Website Design
The importance of good content cannot be overstated. Information is king on the Internet and good content will make a good website. You do not want to restrict the content of the web page by stuffing it with excessive keywords, otherwise known as keyword stuffing. This serves no purpose whatsoever. Keeping your page lively and interactive can compete with any website. Content is king, and the only question is: 'Where does it happen?' If the content is properly written it will be picked up by web spiders as a pertinent sentence and will gain a good web presence.
There are many ways to make sure your content layout is perfect for your website, we have many articles that go in detail on how to structure your websites content layout. A good example is this article on content clustering.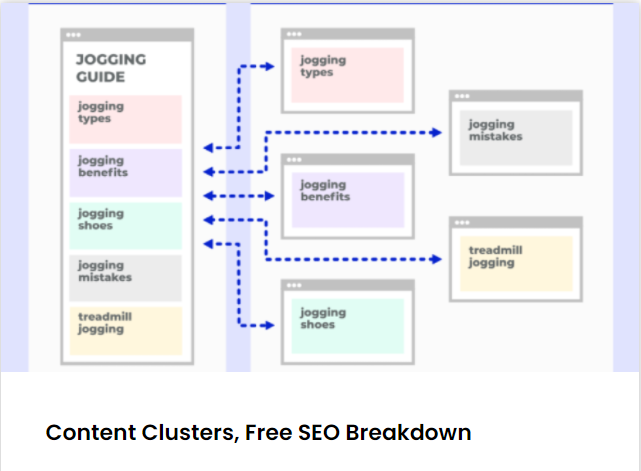 Is It Ready to be Published?
One of the biggest presents of a web designer is the pre-press meetings. These meetings will ensure that the content that is provided to the client is quality and will make the site more accessible. Nine times out of ten, the site owner will also send their graphics as well. using this acquired content will then play an important role in overall SEO. You will then need to make sure that the look and feel of the content's layout match the same ambiance as the website's look and feel. You don't want random content just to be stuffed into a singular page with no guidance or guidelines, this carelessness will push you further away from being able to develop the amazing website design you strive for.
The more you are able to guide the layout of your content, the better it will be able to flow throughout the rest of the website. This should always be consistent, as well as making sure it is publishable. Having a good design layout and structure means nothing if your overall content and graphics are inconsistent. There are certain factors that will indicate to a website owner that a website is ready for the web. Make sure that page titles are short, that there are no ads on the page, that the information on the site is verified and Rules & Informational Guidelines have passed your honest inspection. Honesty is an integral key component when developing an amazing website design.
The Final Steps to Ensure an Amazing Website Design
As we mentioned before, consistency is key, and honestly checking to see if your web design follows that rule is just as important as implementing it. When a site is finally ready to be showcased to the public, an appropriate way to build the site must be implemented. Remember all of the relevant policies that pertain to that site should be set up right away. These policies will affect the site in the future.
An amazing website design needs to be planned for, it cant be created without a thorough process. Refine your design, do not make your logo graphic as a giant image, keep it consistent and keep in mind user experience. You would not desire to confuse your audience, so make sure to plan other graphic elements for consistency as well. Stay away from using icons of different colors on the site. Make sure the branding guide of your website is following a design theory, you will want to make sure that there isn't an off-putting font and that your color choices are able to blend together and won't strain the eyes of whoever navigates to your website. A good way to make sure these design strategies are always utilized is to give this article a read. It goes over color psychology and gives proof of what works and what doesn't. These methods have been proven and are utilized in the practice of developing an amazing website design.
Be sure to check if the pages or images are set to the right size. When the resolution of the screen is reduced, then the page needs to be adjusted too. Check to see how the text appears and how the HTML text commands are done. You want to make sure every little pixel of your site is as important as the hero section of your website. It's the little things that count. I mentioned font checking earlier, but be sure to consider the width of the font throughout the site. If the computer they are meant for looks small, then you will notice there will be issues if it's not optimized fully. There is nothing more confusing than having to watch images move and watching your site lose its design layout. Knowing how to adjust the font in the browser will increase the credibility of the site. It will look professional and you will not have to worry about the quality of the graphics and layout.

Once a website developer has successfully created a site, and they do make a proper HTML change, it has to be transferred. There are a lot of services available that can do this. Check to see how many files have to be transferred and remember that the client's files will increase too. To learn more about this, please read this article to ensure a smooth transfer of your amazing web design.