With a credit management system in place, you can manage credit accounts. This includes risk assessment, determining how much credit to offer, billing, and collecting payments. There are varieties of companies that offer credit management services. 
Also, credit management systems can be tailored to specific applications. Organizations operating under the credit business niche require this system to properly administer their customers' accounts and control their credit risks. 
One of the main reasons for business bankruptcy is poor credit management. Credit management is beyond prompting your customers to pay up. Instead, it's carrying out proper examinations of the customers' repayment history and reducing the chances of non-payment.
Individuals can also utilize credit management systems to sort and organize bills and debts. Therefore, you can have the perfect credit score as an individual with a sound management system. Also, a good credit management system can help with your credit fix.
Things You Need to Know for a Successful Credit Management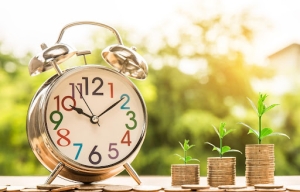 Source: Pixabay
Credit management is a crucial aspect of the business. No organization wants to be at a loss or shut down due to the unavailability of funds. 
Every business anticipates customers with the perfect credit score who can pay back on time and with interest. However, you can't achieve that by merely desiring it. You must put in the effort and be intentional with your credit management.
Do a Background Check on Your Customers
The best way to properly manage your credit is to research your customers' credit management before offering credit. Don't proceed with providing credit to customers with poor credit scores. 
Instead, refer them to affordable credit repair services. They should get a credit fix from a credit repair company to avoid ruining your business. Although poor credit reports can result from an error, most people with poor credit management history are bad debtors and they have a habit of delaying payment.
On the other hand, you will be more confident that customers with excellent credit scores will pay back. Unfortunately, some credit managers overlook this tactic probably because of the cost involved in producing reports. 
With some customer information, you can check their credit history on a car or services online. Although this process doesn't guarantee 100% success, it helps you narrow down your options and increases your chances of getting back your payment.
Create a Good Rapport With Your Clients
There has been a stereotype associated with debt collection. Many creditors use force and threats to follow up with customers, but it doesn't need to be so.
Creating a positive atmosphere of communication between you and your clients is best for an adequate credit management system. Placing courtesy calls is a way of maintaining a positive relationship.
You can call to check up on your customers and find out how they are faring or confirm receipt of paperwork. With this, you can show your customers that you are friendly, professional, and involved. Also, you can find out what's going on with them and earn their trust and respect.
Encourage Early Payment
Encourage early payment by informing clients of the reasons and benefits of paying early. Make your invoices easy for customers to pay.
Clearly state your banking details on the invoice and accept as many forms of payments as you can. In this digitalized era, make sure that online payments are included.
Incentivising payment is another smart way of encouraging payment. You can use incentives like prompt payment discounts. Customers who make full or major part payments within the stipulated credit terms get settlement discounts. However, calculate the incentives properly, so it doesn't affect your profit margin.
Take Necessary Actions
Don't overlook or forgive late payments easily. There might be customers who will make late payments on invoices.
Take note of customers that consistently make late payments and monitor them. It doesn't matter if they've had an excellent credit score previously. You can create a list and add all the defaulters. This way, you can carefully watch them.
With this information, you can be cautious when selling to these customers in the future, and it'll guide you when taking the necessary steps. You can insist that they deposit before you can offer any credit terms.
Although there may be legitimate and understandable reasons for late payment, be careful when it becomes a pattern. When you have done all you can to get a customer to pay and they keep avoiding you, get a solicitor's letter.
Have Clear and Consistent Terms and Conditions
Mistakes will occur if your terms are not clear. When you start working with a new customer, make sure you show them clear and consistent terms and make sure they agree to them.
These should outline all invoice payment terms to ensure that everything is as clear as possible. The terms should not only be clear for existing customers, but they should also provide a foundation for your side of the process.
As a way of keeping relationships with your customers amicable, both parties must act consistently. Ensure that your terms clearly state your late payment tolerance policies and the actions that can be taken if a late payment issue arises.
More trustworthy customers will eventually come to light if you are honest and work with them over time.
Send Invoice Quickly
Invoicing quickly and accurately is the simplest way to improve credit management procedures. Some very simple tips will assist your company in increasing the efficiency of this process.
Invoices should be sent once an order is fulfilled.
Emailing invoices is more effective than sending them via post.
Crosscheck the address of the invoice to avoid sending it to the wrong recipient.
Be sure that the invoices are error-free.
After sending invoices, it is important to confirm receipt as this can help to solve potential problems at an early stage.
Final Thoughts
A credit management system determines how well your customers pay their invoices according to stated terms and conditions. Therefore, you must take the credit management system seriously. 
Continually research new customers before having any dealings with them. Establish healthy relationships and encourage early payment. If you tolerate poor credit habits from your customers, your business will be doomed.