Add your business to our Las Vegas business directory

[su_row][su_column size="1/3″][/su_column][su_column size="1/3″][/su_column][su_column size="1/3″][/su_column][/su_row][instagram-feed]
Las Vegas Website Design & Branding Company
Las Vegas Website Design & Branding team that will make your website Convert
A little about us
We are 702 Pros, a veteran owned, locally operated Las Vegas web design and SEO firm. Specializing in website design Las Vegas, WordPress development, eCommerce websites, SEO (short for search engine optimization aka getting found on Google > in non-geek speak), digital marketing consulting, and graphic design; which includes, logo design, business card design, and flyer design.
It Starts with a Clear Concept and Great Design
Establishing your business on the web is an art, it takes a bit of finesse, an open mind, and some creativity. With that said, our staff at 702 Pros strive to build websites that not only inform customers about who your business and what you do but also look great on all devices (aka responsive websites / mobile-friendly websites) while they're converting visitors to customers. Our pros create graphic advertisements, such as business cards, logos, flyers, and postcards that are not only appealing, but more importantly CONVERT. Now are you starting to see where we're going with this?
Everything we do at 702 Pros, is tailored toward conversion, which means more customers filling out your contact forms, calling or emailing your business. Which turns into, you probably guessed more money in your pocket, aka bringing in the cheese, aka making it rain or any other type of clever phrase for bringing in more greenbacks. And let's not kid ourselves, you are only looking at getting a new website to do just that.
[su_row][su_column size="1/2″]
[/su_column][su_column size="1/2″]
[/su_column][/su_row]
Initial Point of Sale
Think of every page on your website as a door to your online store (even if you don't sell something online). But let's not kid ourselves, if you're starting or running a website – you ARE selling something online. You need to be able to sell your business or product to every single person who lands on your website. We know you've heard that old saying "You never get a second chance to make a first impression". Well, this term is even more important in the business world.
Professional Website and SEO
Now, how exactly do you go about making this GREAT first impression? The first way is having a polished, professional website – this is one the best ways of convincing new customers that you are legitimate. And how you get them to your website is with our SEO service. Little Snapple fact for you – Did you know that over 80% of people search online before making a purchase? And of that 80% of people, a majority of them are coming from Google. Yes, Google is still the top dog as of today.
How it Helps
So if you have a kick-butt SEO strategy bringing customers to your website with a beautiful, professionally designed website – how many customers do you think you can convert? The answer is kind of complex. It depends on the industry and a whole gaggle of other variables. One thing we DO know is – it's a whole lot more than you would get with an old crummy looking website that doesn't look good and is nowhere to be found on Google or the internet for that matter.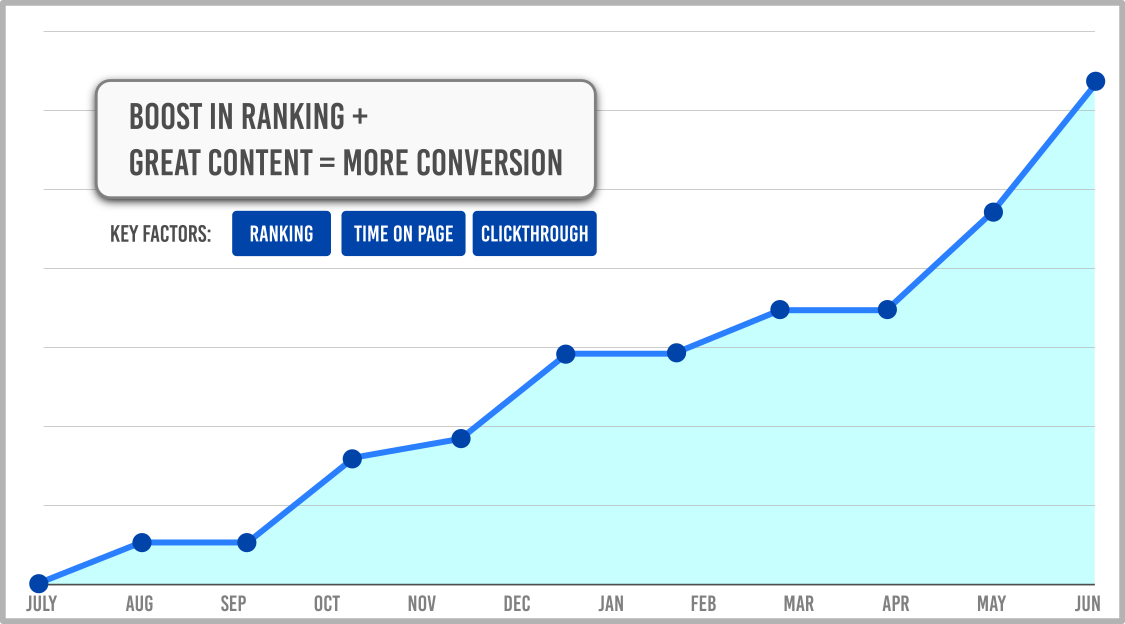 In conclusion
As a result of offering a great website experience to your customers you will start a lasting relationship with them and develop trust between you and them. And finally, to help you maintain that relationship we offer email marketing, pr campaigns, and personal recommendations.