What is SEO, and How Does It Help You Rank First on Google?
SEO is one of the most important aspects of digital marketing. It is the process of optimizing website content and structure to rank high in search engine results. SEO is a complex process that requires keyword research, an understanding of Google algorithms, and strategic implementation to achieve organic rankings. With the help of SEO tools and techniques, copywriters can produce more effective content that is optimized for search engines.
5 Steps to Get Your Website Ready for SEO and Secure the Top Spot on Google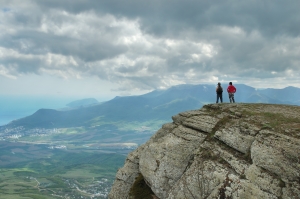 Website optimization is a crucial aspect of any successful online business. Through website audit, content optimization, website speed optimization, and link-building strategies, businesses can maximize their visibility on the web and attract more customers. By employing these strategies, businesses can increase traffic to their website while also improving the overall user experience. This ensures that customers are able to quickly find what they are looking for and complete transactions in a timely manner. 
Here are 5 steps to audit your site SEO: 
Step 1: Check your site speed performance. Speed is an important ranking factor for website optimization. One way to check the speed of a page is by using Google's PageSpeed Insights tool. This gives a general idea of how quickly a page will load, as well as other recommendations for improvements. 
Step 2: Address accessibility issues. Accessibility issues can diminish the business value and impact of your website, which can harm traffic and customer interactions on your site. Many SEO companies use automated tools such as Screaming Frog's SEO Spider to identify broken links on your site that may be making it difficult for users with disabilities to navigate. 
Step 3: Optimize the mobile experience. Mobile devices account for more than 50% of all searches, and your website should be optimized to provide a seamless, easy-to-use mobile experience that doesn't disrupt your customers or cause them to abandon their shopping cart or site altogether in frustration. 
Step 4: Drive engagement using cross-device analytics. A broad range of mobile devices, including physical location and device. With this data, you can determine what areas of your site are most likely to drive traffic and engage users, which can help you prioritize future efforts in optimization. 
Step 5: Measure your campaigns. If you use autogenerated links, you should track how often these links are clicked and determine whether they lead to the desired landing pages.
3 Tips to Help You Choose the Right Keywords for SEO Success
Keyword research is an essential part of any successful SEO strategy. With the right tools and techniques, you can identify the best keyword variations to target, analyze keyword competition, and uncover long-tail keywords that have high potential. With the help of keyword research tools, copywriters can save valuable time and energy while staying on top of their SEO game. 
Here are our 3 tips for keyword research: 
Create a spreadsheet or word doc-Start by brainstorming as many keywords as you can think of related to your blog topic. 

Use search engines to list the top 100 results for each keyword.

Use the tools available to you on your blog, like WordCounter and Google Keyword Planner, to determine what is the most valuable keyword.
How to Build Quality Backlinks to Rank First on Google Without Ads
Backlink building is a critical element of SEO success. It helps increase your website's visibility, drive more traffic, and boost its rankings in search engine results pages. Fortunately, there are a number of strategies and tactics you can use to build quality links and maximize your SEO efforts, such as guest blogging outreach, broken link building, and more. Promoting your website on social media can also boost your rankings and increase traffic. In addition, building a content marketing strategy is instrumental in achieving those goals. The number of quality links you have to your website is crucial when it comes to ranking in Google and other search engines. To get more quality links, you should do outreach via guest blogging as well as participate in link-building efforts on public relations sites and forums. You can also use how-to site articles, blog posts, or other resources to direct people back to your website. Your site traffic will be credited with the number of quality links that are built.
The Secret Ingredient to Winning the Top Spot on Google – User Experience Optimization & Mobile-Friendliness
User experience (UX) optimization is essential for maintaining a successful website. Techniques such as A/B testing and heat map analytics can help website owners identify areas of improvement and tailor content to their target audience. Additionally, mobile-friendly website design is key in ensuring users can access your website from any device. Tools such as responsive design, media queries, and progressive web apps help create optimized user experiences for all devices. For example, a progressive web app can provide a better and more user-friendly experience for users who are using mobile devices. Progressive web apps feature a custom interface that is designed to be fluid and responsive from any screen. This means that regardless of the size of the device, the content will automatically adjust to fit the device's screen. These features also make it easier for users to share content with others on their social networks. In addition, they provide an enhanced experience through offline capabilities (so you can save your progress even when you're not connected). Progressive web apps also allow visitors to save and load their progress, so they are never locked out and can use the app for a period of time without having to re-download it.