What is an SEO Keyword List, and Why Should You Create One?
The key to successful keyword research is to find the right keywords for your site. Keyword research is a vital part of SEO. Keywords can help you target the right audiences and increase website visibility. Keywords are also a cornerstone of digital marketing success. According to HubSpot, keywords are the "most valuable tool in your arsenal." With the help of AI writing assistants, it's now easier than ever to create comprehensive keyword lists that will deliver maximum results. AI writers can analyze data, trends, and search engine algorithms to ensure that your website is visible and has a high ranking in search engine results pages (SERPs). across search engines.
How to Research & Analyze Your Market and Find the Right SEO Keywords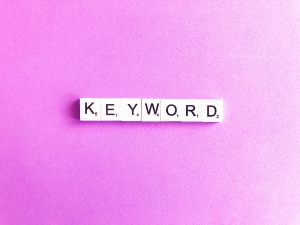 SEO analysis is essential for any website that wants to be successful. By researching and analyzing keywords, you can find the ones that will help your website rank higher in search results and get more traffic. Market analysis is also important in order to determine which keywords are most relevant for your website and business. With the right keyword research, you can target the right market and generate more leads from your website. 
Here is how to conduct keyword research: 
Step 1: Find keywords that are commonly used in the industry you are in. 
Step 2: Look at the competition in your niche. What keywords do they rank for? What is their SEO strategy? 
Step 3: Create a list of keywords that aren't being targeted with a similar website. 
Step 4: Pair the most relevant keyword to your website's niche with additional related keywords.
How to Generate a Comprehensive List of Relevant SEO Keywords
Generating keyword lists online is an essential part of SEO success. With a long-tail keywords generator tool, you can quickly and easily find high-quality, relevant terms that will help your content stand out in search engine results. This powerful SEO tool enables you to generate lists of keywords that are tailored to your specific needs, saving you time and energy while helping to drive more traffic to your website. Keyword generators work by taking raw text from your website and using a series of algorithms to identify words that are most likely to be searched for by users.
Choosing the Best Keywords from Your List That Will Bring in Qualified Traffic
Search engine optimization is an ever-evolving process that requires marketers to refine their approach continuously. To be successful, marketers must select the most relevant keywords from the list generated by their search engine optimization tool. This involves careful analysis of the keywords in order to determine which will bring the highest traffic and conversions. For example, if you are creating content for the topic "save money," you would use words such as "savings," "budget," and "finance" in order to determine which words have high levels of search volume. And then, ideally, your website would be optimized with those keywords. The success of an SEO campaign relies on this process in order to determine which keywords will bring the highest traffic and conversion rates. There is a wide variety of tools available to help with the process of selecting keywords, and Google AdWords Keyword Tool is a great tool for finding keywords that are relevant to your website. But there are also other tools, such as the Search Term Data by Top Ten Reviews, which can be helpful when you're looking for related terms that will bring additional traffic to your site. With proper keyword selection, businesses can optimize their content for maximum visibility and generate greater ROI.
Using Advanced Tools & Techniques To Optimize Your SEO Keyword Strategy
SEO keyword optimization is an essential part of any digital marketing strategy. By using advanced tools and techniques, you can ensure that your SEO keywords are targeted and effective. With the right tools, you can identify the most relevant keywords for your website, track their performance over time, and adjust them accordingly. You can also use these tools to optimize your content for search engine rankings. SEO keywords are the words that your site uses to help it rank well with search engines like Google. It is important to use an easy-to-understand phrase that evokes the purpose of your website and reflects what visitors will find once they arrive. The goal is to position your website so that it can be found when people search for a relevant topic. It's important to choose high-value keywords based on criteria including: 
Relevancy: The relevancy of your keywords will depend on the search terms that people use to find your website. If you want people to visit your site because they are looking for information about gazpacho, you will want a keyword like "gazpacho recipe." If you are looking for general information about the topic of gazpacho, such as how it is prepared or what it looks like, "gazpacho soup" might be a better keyword. 

Competition: This is measured by two key metrics: frequency and difficulty. Frequency is based on how often people search for the keyword. The difficulty is based on how difficult it is to rank for the keyword. Difficulty can be measured by how competitive your industry is and how likely you are to win Google's attention over other businesses that might also be relevant in a given search query. For example, if there are 100 companies listed in the top 10 results for "gazpacho soup," chances are good that you won't rank because those 100 companies will get ranked before you do. 

Conversions: Conversions are the number of website visits that result from a single keyword search. This metric captures how well your search engine marketing campaigns are performing.
By understanding how to use these powerful tools and techniques, you can create a successful SEO keyword strategy that will help drive more traffic to your website.