Las Vegas SEO Company with Fresh Ideas! Helping to Get Your Website Ranked on Google
Our SEO aka search engine optimization service utilizes the most effective search engine optimization techniques available to increase your company's exposure, organically. We offer plans that meet most company's budgets. However, hiring an SEO professional may not be the best choice for all companies. If you have a very low marketing budget, you may need to do it yourself, for a while, build some clients, and then hire a company to help.
---
---
WHAT IS SEO?
SEO, SEM, or SER are terms designed to confuse and mesmerize you… But in non-tech geek terms – it means getting ranked on search engines, like: Google, Bing, and Yahoo.
SEO Basics
Search engine optimization is a complex system, made up of thousands of factors used by search engines to rank website. Although, the foundation can be broken down into two main sections >>> On-Page search engine optimization and Off-Page search engine optimization.
On-Page search engine optimization: Is search engine optimizing done on your website. (content, structure, etc.)
Off-Page search engine optimization: Is search engine optimization from external sources. (i.e. links to your website, social media, etc.)
Both of these items are the building blocks (aa aa see what I did there! I referenced building blocks and have a picture of what? Yes! building blocks!) of any effective search engine ranking strategy.
But don't take it from me.. Google made a handy dandy starter guide for those new to SEO >> Google search engine optimization Starter Guide
---
---
Getting ranked on Google is Hard – There are no quick fixes or magic cures all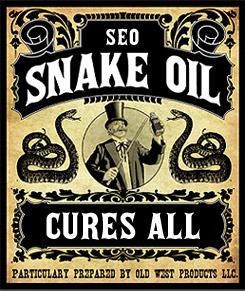 Avoid Modern Day Snake Oil – "For a $150 a month I will get you on the first page of Google"…
If you've been in business in the last decade, you probably heard this phrase from a guy or gal in Florida (example.. there is NO guy or gal in Florida).. And of course, this is not true.
Let's imagine for a moment that this was true – If everyone could pay $150/month and be listed number 1 on Google, wouldn't everyone be number 1. Yet, this scenario opens up a whole other can of worms. If everyone is number 1, than actually no one is number 1..
My point here is – you can possibly find an SEO package for $150 but I wouldn't count on it being the best bang for your buck or tailored toward your business goals.
Example: Most search engine optimization companies charge around $50+ an hour for SEO services. So for $150/month you would get only 3 hours or less of search engine optimization work/month from these so called professional. And take it from me, they wont get a whole lot accomplished in 3 hours a month.
---
Take a look at the Local SEO Package we use for them. One that actually works!
---
Let's Get Real
We do have the experience and the knowledge to setup, maintain and advance your website search engine optimization. We'll break down every aspect of the process and tell you how it is; not what we think you want to here.
Getting ranked on Google is HARD.. It's a continuous process; requiring time (a lot of it), consistency, knowledge, skill, and dedication.
In today's market, building your website's search engine ranking is more difficult and competitive than ever before. So now more than ever, you need a professional SEO service to grow your company's search engine ranking. Transferring your business into the "informed social age", where customers know what they want and they know how to find it.
It's our job to get you in front of informed customers with the information they want to know. Allowing you to focus on taking care of your customers.
---
SEO Pricing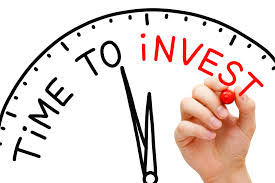 SEO pricing is hard to determine without all the facts. Because, we need to know what industry your business is in (some industries are more competitive than others). Another factor would be where your business is located (New York, NY is far more populated than Maysville, KY – therfore far harder to rank for keywords). Finally, does your website need to be ranked on search engines locally or internationally (while both have their hurtles. International can be much more competitive and as a result much more expensive.. Again that would be based more or less on industry, etc..)
---
---
Analyze your Website On-Page SEO
Site titles
Site keywords
Meta descriptions (geek speak for webpage description)
Image alt tags
"NAP" name, address, and phone number
Content for quality
Readability
Ease of navigation
Outbound links
On-page word count
Our services include:

Blog posts
Articles
Content writing
On-Page SEO
Directory Submissions
Yelp Submissions
Google Plus Submissions
Google Maps Submissions
Facebook Submissions
Twitter Submissions
Yellow Pages Submissions
Directory Maintenance
Yelp Maintenance
Google Plus Maintenance
Google Maps Maintenance
Yellow Pages Maintenance
Email Marketing
Mailchimp Campaigns
Title Tags
Alt Tags
H1 Tags
H2 Tags
H3 Tags
H4 Tags
H5 Tags
H6 Tags
IMG Tags
Publisher Tags
Pay Per Click
Social Media Submissions
Facebook Submissions
Twitter Submissions
Pinterest Submissions
Linkedin Submissions
Instagram Submissions
YouTube Submissions
eCommerce SEO
WooCommerce SEO
Press Releases
Internet Marketing
Social Media Marketing
Digital Marketing
Video Creation
Video Editing
YouTube Submissions
YouTube Optimization
Las Vegas SEO by the pros at 702pros
Call us to schedule a free consultation.
702.904.4262
Business Information
Business Name: 702 Pros: Web Design
Phone Number: 702.904.4262
Email: justin@702pros.com
Hours of Operation: Mon-Fri: 8:00 a.m – 5:00 p.m, Sat-Sun: Closed
Services areas: local service provided – in Las Vegas, North Las Vegas, and Henderson. Other area(s) service provided – Internationally.
Services offered: Web design, graphic design, seo service, digital marketing, e-commerce website development, marketing planning, print marketing, logo design, social media marketing, web development, and software outsource development.
---
---